La Caixa to buy Banco de Valencia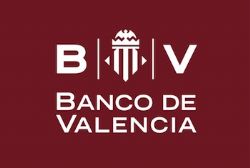 Spain's 3rd biggest bank La Caixa will buy nationalized lender Banco de Valencia, 3 sources close to the deal told Reuters on Tuesday.
La Caixa is one of the few Spanish lenders that emerged sufficiently capitalized to resist a serious economic downturn in an independent stress test published in September. The audit showed Banco de Valencia needed €3.46 billion in fresh capital.
The results of the test will be used to determine the amount of EU funds Spain will tap from a €100 billion credit line agreed in June.
The final number, likely to be published on Wednesday, is expected at around €43.5 billion.
"The FROB (Spain's bank restructuring fund) is studying the offer (from La Caixa) and an announcement could be made as soon as this afternoon," one of the sources said.
The other sources said the relevant information would soon be sent to Spain's market regulator.
Both Banco de Valencia and La Caixa declined to comment on the matter.
Shares in La Caixa's listed arm CaixaBank were up 0.83% at around 1620 GMT, while shares in Banco de Valencia were up 12.5%.
Banco de Valencia was tipped earlier this year by banking and European sources as a clear candidate to be wound down as part of the recapitalization of Spain's financial sector with European money.
4 banks, including Banco de Valencia, are currently nationalized in Spain. Bankia, the largest of that group, has presented a stand-alone plan, while 2 other regional lenders NovaGalicia and CatalunyaCaixa are expected to be sold at auction.