Complaints over image of Chinese Expats in Spain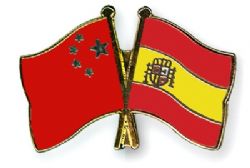 Spain's Chinese community is being unfairly stereotyped as encouraging organised Crime, according to Beijing.
The Government of China recently sent a Ministerial Delegation, led by Yuang Guangyu, to assist with Spain's Operation Emperor, which investigated organised crime by a number of Chinese nationals who were resident in Spain.
The case centres around a well organised gang of money launderers who were estimated to have gained millions of euros from their activities.
"I believe that the Spanish Government, respecting the freedom of the press, can still do something to improve the image of the Chinese community here", Guangyu commented.
Guangyu went on to meet with officials from both the Foreign and Interior Ministries to air his concerns ahead of compiling a report for his superiors in Beijing.