Spain's mobile operators launch challenge to WhatsApp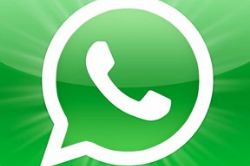 Spain's 3 biggest mobile operators are teaming up to launch a service they hope will help them better compete with the likes of WhatsApp, Viber and Skype, which are luring customers with the promise of free phone calls and messages.
The "Joyn" service from Telefonica's Movistar, France Telecom's Orange and Vodafone will offer free messaging, enhanced call features and - in some cases - free calls.
The move comes amid a sharp fall in the number of paid-for text messages sent in recession-hit Spain, where the unemployment rate stands at 25% and where WhatsApp is the best-selling application on Apple Inc's App Store.
The service has become so well known that the local government on the southern island of Tenerife has said officials should use the application to cut mobile bills.
"Joyn", which allows users to send video and pictures while on a smart phone, is available for Android phones and will shortly launch for Apple's iPhone.
More telecoms companies in Spain and globally are expected to offer the service, which will be implemented across operators in Germany later this year and in several European countries in 2013.
"This is the beginning of something that will cross most operators in most countries," said Graham Trickey, senior projects director at telecoms organization GSMA.
Telefonica and Vodafone have lost hundreds of thousands of clients in Spain this year since they stopped subsiding smartphones, a policy Vodafone recently reversed.
Cash-strapped consumers are spending less on traditional telecom services, a boon to Internet-based services like WhatsApp and Skype.
The number of paid-for text messages sent in Spain dropped to €1.5 billion in Q2 of 2012, from €1.9 billion in the same period the year before, according to the country's telecoms regulator.
Operators are keen to maintain customer loyalty, even if they are not making money from them. And Telefonica, Vodafone and Orange could charge for some Joyn services in future.
"It's possible that in the future we could launch new added-value services that could be paid for, for example better quality videocalls," a spokeswoman for Orange Spain said.