Tax fraud amnesty target is "mission impossible"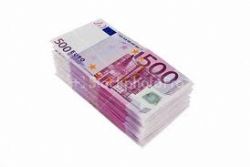 With only 2 days before the government's amnesty for tax dodgers is due to close, the controversial measure has only increased the state's coffers by a fraction of what the government had targeted.
Tax Agency officials said Wednesday that up until the end of October, the state had only taken in an additional €149.6 million in taxes, a mere 6% of the government's target of €2.5 billion, which they said was now an "almost impossible mission."
The amnesty offers those coming clean on undisclosed assets the possibility of paying only 10% of the value of what they declare. That compares with the top personal income tax rate of 56%.