Spain's EU partners "Should declare aid available"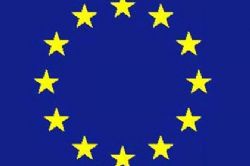 The secretary-general of the Organisation for Economic Co-operation and Development (OECD) Angel Gurria said Spain's European partners should now state clearly that financial aid would be granted if the country requested it.
Gurria told a press conference that in that way, the aid "bazooka" would not only be ready but also loaded, helping to generate confidence.
The OECD on Thursday earlier said in a report that the prospect of a quick recovery in Spain remained remote.
Regarding a potential rescue of Spain, the country's economy minister Luis de Guindos also told reporters that the key factor for the Spanish government was not so much "concrete and specific actions" but more the mere existence of backstops, such as the European Central Bank's bond-buying mechanism.