Spain to raise pensions by 1%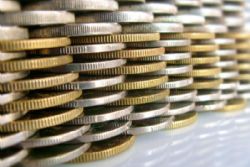 Yesterday Spain announced it would raise state pensions by 1% to compensate for price increases this year and unlock a pensions reserve fund to ease liquidity tensions.
"In January 2013, pensions will be reviewed by 1% but pensioners who receive less than €1,000 a month will get a review of 2%," Spain's Deputy PM Soraya Saenz de Santamaria said at a news conference following the weekly cabinet meeting.
Under Spanish law, pensions should be reviewed each year in line with the inflation data of November, which was reported at 2.9% on Friday.
Saenz de Santamaria also said a new law had been passed to unlock the state pensions reserve fund and ease liquidity tensions around pension payments until the end of the year.
Labour Minister Fatima Banez said the review should not prevent Spain from meeting its deficit target of 6.3% of GDP this year.