Central Gov't pay off 1 Bln regional debts, Pharmacies reopen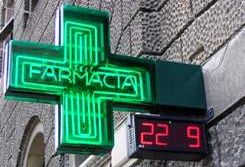 The Spanish central government has paid off more than €1.1 billion of regional debts to suppliers, the budget ministry said in a statement Saturday.
As they suffer from a severe liquidity squeeze, Spain's regions are increasingly turning to the central government's Regional Liquidity Fund for help paying their bills. In highly decentralized Spain, the regions account for over one third of all spending.
The budget ministry said this fund has now paid off nearly 50% of the regions' overdue bills. The bulk of the €18 billion fund is being used to pay off the regions' financial debt.
In Valencia this payout has enabled the Generalitat to pay €114 million of the outstanding €450 million debt owed to the region's Phamacies, with a promise of a further €117 million to be paid by the end of January. The Generalitat Valenciana has not paid anything at all to the region's Pharamcies since the start of May, which has prompted strike action throughout Valencia, Alicante and Castellon, which has seen just 1 in 3 Farmacias being open since the start of November.
Whilst not being totally happy with the deal, it has been enough for Pharmacies to agree to resume normal service.