Tax amnesty far from government target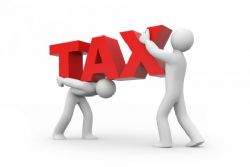 A Spanish tax amnesty aimed at boosting revenues from a recession-bound economy raised less than half its €2.5 billion target for 2012, the Treasury Ministry said on Monday.
The amnesty, criticised for pardoning tax evaders with a reduced rate while the government increased income and service taxes on most taxpayers, brought in just €1.2 billion.
Spain has been struggling to avoid being sucked into the euro sovereign debt crisis and is widely expected to seek an international bailout eventually.
Its tax amnesty offered a reduced tax rate of 10% on up to 5 years of previously undeclared earnings for individuals who made their hidden income official.
Spanish tax revenue has fallen sharply over the last 4 years as companies struggle to survive and a 25% unemployment rate deters consumers from spending.
The amnesty formed part of a programme of tax hikes and spending cuts worth over €60 billion, or more than 6% of GDP, to the end of 2014.