New airline routes opened to Majorca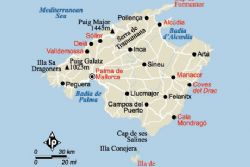 Spain's low cost airline Vueling is to run a much needed route between Heathrow and Majorca next year after a number of airlines have abandoned the destination.
This is good news for expatriates wanting to travel between the UK and the island in order to visit friends and family back at home, reports the Telegraph.
After British Midland abruptly stopped its daily service from Heathrow in 2009, many people have found it difficult to travel to Majorca cheaply.
From March this situation will be rectified, which will be good news for the local expat community and anyone else thinking of moving to the island.
It is a popular destination for British expats due to its relatively close proximity to the UK, but with ameliorated weather conditions.
Added to the Vueling route, Norwegian.com will also fly between Gatwick and Palma from March, as will BA City Flyer too, giving expats plenty of options.
Click here to read More News Stories by Expatriate Healthcare?