Spanish region issues bond sale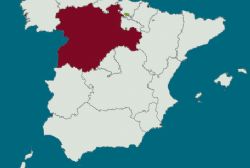 The Region of Castilla y Leon - rated Baa3 negative outlook by Moody's - is set to issue the first public bond issue from a Spanish region in nearly eight months, in unprecedented puttable format.
6 banks : Banesto; BBVA; Cecabank; Caixabank; Natixis and HSBC - are lead managing the maximum €200m 2 year 5.5% deal which allows investors to redeem the bonds with 30 days notice running up to every semi-annual coupon date.
"To our knowledge, this is the first ever public puttable deal from a Spanish region," said one origination official at a bank managing the deal.
Yielding 5.5%, it comes around 272bp over the outstanding two-year BONOs Spanish government bond, which was quoted at 2.788% at the time of announcement.
The spread is much higher to the first put, at around 415bp over the interpolated BONOs curve, or 383bp over the latest 6-month bills auction yield.
Market sources said it was a cautious move from the issuer, both because of the format and the number of banks on the deal, given the strong rally in the Spanish sovereign bonds on Monday. The yield on Spain's benchmark 10-year bond has tightened 15bps since Monday open, according to Tradeweb data at 1400GMT.
"I can see why people would come to the conclusion that this was a risk decision but there is no minimum underwriting amount. It was more just a way of rewarding the banks that have stuck with the region through the hard times," said one syndicate official managing the deal.
One bank managing the deal said orders were over €175m at 1500GMT, and would close at short notice.
BREAKING BACK IN
An origination official an another bank on the deal, said: "It is not natural to do this in a public format. But the size is not small, and it is an opportunity to reach a broader range of investors." So far, most of the demand for the deal has come largely from domestic investors, with a couple of smaller €5-10m orders from international hedge funds, said the syndicate manager.
If successful, the put option format could offer an alternative option for Spanish regions which have been largely shut out of public markets in 2012. The last benchmark was a €665m 3 year from Comunidad de Madrid back in mid March this year. Madrid also had to pull a new eight year deal in late October after investor interest lacking at the BONOs plus 275bp area guidance.
"We have seen some more activity in the agency and supranational space, but the regions are not out of the woods yet. The put option format could give more comfort to investors," said an observing syndicate official.
The Castilla y Leon paper comes ahead of €3.5-4.5bn taps of the 10/15, 7/19, and 1/22 Bonos on Wednesday, a day earlier than usual owing to Constitution Day holiday in Spain Thursday.