'Few families to benefit from Spain eviction moratorium' : Fitch's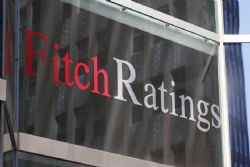 The Following is a statement issued from Fitch's credit ratings agency :
"The introduction of a new decree suspending evictions for certain Spanish residential borrowers, coupled with the continued property market dislocation, heightens concerns that further restrictions on mortgage enforcement could be introduced in the future. Such additional restrictions might have a more significant impact on the level of recoveries from defaulted Spanish loans and on non-performing loan (NPL) ratios for residential mortgages, which stood at 3.2% at end-June 2012.
However, this particular decree will only have a modest effect on the performance of the overall mortgage market. Therefore we do not expect to take immediate rating action on Spanish RMBS or covered bonds. Spanish bank ratings will also not be directly affected.
Fitch will continue to assess how the performance of mortgage-backed securities will be affected by property value declines and changes in the enforcement framework. Analytical assumptions will be adjusted accordingly.
Royal Decree 27/2012 was enacted by the Spanish parliament to restrict evictions of people identified as being the most vulnerable in society. The Decree suspends for two years from 15 November 2012 the eviction of defaulted property owners that meet certain criteria.
Fitch expects only a relatively small proportion of borrowers will qualify as the criteria are tight. In particular, it seems likely that only those households in which all members have become unemployed and no longer receive unemployment benefit will be eligible for the suspension of eviction. Even if a suspension from eviction is granted, the legal enforcement process is not cancelled, only delayed: lenders eventually will be entitled to sell properties of defaulted borrowers. However, this will clearly extend recovery timing for the affected defaulted mortgages, and if prices continue to fall, delays in liquidation may ultimately reduce sales prices.
This Decree is the latest in a series of initiatives designed to reduce the social pressure caused by the 200,000 evictions from Spanish homes over the past five years, which has become a major political issue. Previous legislative initiatives were considered to be neutral for RMBS and covered bond ratings, partly as they only affect a very small number of loans, but also because they did not apply to securitisation vehicles. This Decree is both more wide-reaching and applicable to all loans including those held in securitisation vehicles.
In recent years there have been initiatives with similar objectives in other European countries that have suffered from severe property market crashes. Typically the measures taken to protect society from the effects of evictions are initially modest in scope but are expanded over time. As the economic downturn continues in Spain, the political pressure to limit mortgage enforcements is likely to continue to grow. There may be further initiatives.
Fitch is monitoring this situation closely and will adjust its analysis and ratings to reflect any changes in the risk profile of Spanish mortgages and banks.