Spain hints it could miss year-end deficit target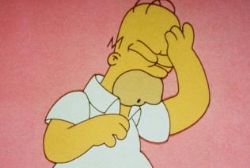 Spain today softened its insistence it would meet its year-end deficit target of 6.3% of GDP and said the good performance of its regions in cutting spending was not a guarantee that the objective would be achieved.
At a news conference in Madrid, Treasury Minister Cristobal Montoro declined twice to confirm Spain would meet the EU-agreed target and instead referred to the European Commission forecast of a budget gap of 7.0% of the economic output.
"The formal target remains the same and the European Commissioner for Economic and Monetary Affairs, when he assessed the measures taken by the government said Spain's deficit could be around 7% of GDP," Montoro said.
"What is really important is to reduce the deficit. The quicker the better but without deepening the recession... We shouldn't focus too much on this magic figure of 6.3 (% of GDP)," he added.
Some analysts fear local finances and higher costs for the social security system could push Spain over its 6.3% deficit target.
Spain's government last week said it would not make an end-of-year review to adjust pensions to inflation since its deficit target was the top priority. On Sunday, Spain's PM Mariano Rajoy said meeting the target would be difficult.
Spain's 17 autonomous regions had a public deficit of 0.93% of GDP at the end of September, compared to a year-end target of 1.5% of GDP, the treasury ministry also said on Tuesday.
Stripped of extraordinary items, such as early transfers of funds from the central government, the figure came to 1.14% of GDP, the ministry said.
"Do these good figures guarantee the 1.5% target will be met? No, there is no guarantee. We should not relax," Montoro said, adding the progress made showed the target was feasible.
The central government has a target of 4.5% of GDP, including the cost of funding the social security system.
Its deficit was 4.13% of GDP in the January-October period but that does not include the social security system, which is set to register a deficit of 1% of GDP according to a document sent to the European Commission in October.