Further Institutions to Invest in Spain's Bad Bank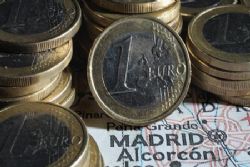 Spain's Banco Santander, Caixabank, Banco Popular and Banco Sabadell have announced plans to inject €1.7 billion, or 70% of the country's bad-bank needs from the private sector, El Pais reported earier today.
Citing unidentified market sources, the newspaper added that Banco Santander will inject €650 million, Caixabank will put in €550, Popular €290 million and Sabadell will contribute approx €220 million.
Other smaller banks like as Kutxabank, Unicaja, Ibercaja, Bankinter, as well as certain other financial institutions such as Mapfre , AXA, Catalana Occidente and Seguros Pelayo will also inject funds in the country's bad bank - SAREB.
Deutsche Bank and Barclays are also seen as investors in SAREB, while the government expects that 2international property asset management funds, such as KKR, Cerberus and Pimco, may also decide to invest in the bad bank, according to El Pais.