Spain's bad bank swerves critical questions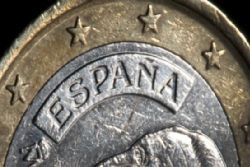 Spain has left major questions unanswered in its rush to set up a "bad bank" to manage toxic loans built up by the country's lenders, creating a detail vacuum that is keeping potential investors at arm's length.
It will open SAREB, which will ultimately house around €60 billion of rotten real estate loans, properties and deserted tracts of development land built up by Spain's ailing lenders, by the end of the year, but many of the details on how the assets will be managed and sold are still being hammered out. The good news for its architects is that it has raised the €2 billion in private capital it needed by the end of December, a source with knowledge of the process said.
However, the hunt for external investors has been fraught, and the target was only met after Madrid leant on Spain's biggest financial institutions to make big contributions.
Banks Sabadell and Santander and domestic insurers Mapfre and Mutua Madrilena have now said they will participate, while international groups with a presence in Spain, such as European insurer AXA , are also looking at investing.
A person familiar with the matter said Britain's Barclays would also invest.
But other top Spanish players such as BBVA are resisting, and some of the foreign investors Spain was hoping to attract, such as private equity firms or sovereign wealth funds, are unlikely to look at participating until February or March, bankers familiar with the talks said.
Most want more clarity on the assets to be transferred into SAREB, their value and how sales of the loans will eventually be financed, the bankers said. Even as the first transfer of assets looms, many of these elements have yet to take shape.
Under the scheme, which is based on Ireland's experience in restructuring its banks, solvent lenders move bad loans and repossessed property into the new entity at a discount to their face value and receive state-backed bonds in return.
"There are huge logistics involved. You need lawyers, infrastructure, technological servicing. That is not set up," said a banker advising potential international investors in SAREB.
"Our feeling is it's complete chaos."
4 nationalized lenders - Bankia , Catalunya Banc, NCG Banco and Banco de Valencia - will dump €45 billion of discounted assets into SAREB by year-end.
The lenders will also receive €37 billion in EU aid to plug the capital holes created when a property bubble burst almost 5 years ago.
Spain needs to keep its share of the €3.9 billion in start-up equity for SAREB to below 50% to reduce the burden on public finance. Eventually, SAREB will have €5 billion in equity, with at least €2.6 billion to come from private investors.
Most of that will be in the form of subordinated debt, with investors also potentially able to put in assets rather than cash to make up the capital, but such debt carries a risk of being wiped out but no upside in the event of a rosier outcome.
VALUATION DOUBTS
The haste to set up SAREB, to meet the conditions of Spain's banking bailout set by Europe, is in part what has put investors off taking equity in the enterprise.
In other instances of bad banks, such as Ireland's, loans were valued individually before transfer, but in Spain's case, it is assigning value to portfolios of loans because of the sheer volume and range of assets involved.
"It's a proposition that makes little sense; you would be investing blindly," said Manuel Anguita from Aguila, which brokers deals between banks selling assets and investors.