Chinese business leader: "Mafia talk is harming investments"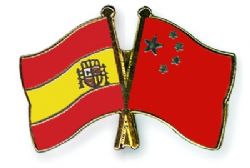 The president of the Association of Valencia-Spain Chinese Businesses has warned that treatment of suspects in the Operation Emperor money laundering case will affect future investment in the country from the Far East.
"There is a lot of fear," said Fernando Zhou Thursday. "Many businessmen in China have frozen their investments."
Emperor netted more than 100 suspects in what investigators have termed the largest organized laundering ring in recent years - including prominent businessman Gao Ping, its alleged mastermind.
"Spanish people arrested [for such crimes] leave prison when they post bail. Chinese people, no. This is racism. The media has done a lot of damage by talking about a Chinese mafia," added Zhou.