Castellon Airport Director has salary questioned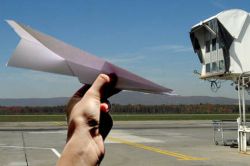 The Deputy Spokesman for the Compromis party in the Valencian Regional Government, Monica Oltra, has once again spoken out about the ongoing controversy at Castellon Airport.
Yesterday Oltra complained to the regional parliament that the Generalitathas no intention to reduce the current salary of the Juan Garcia Salas - the Director of the still non-operational Castellon Airport.
Last year it was revealed how the Director of the unoperational Airport, Juan García-Salas, was paid €84,000 a year - more than the (then) Prime Minister, Juan Rodriguez Zapatero, who was paid €78'000.
Not a shabby salary for acting as little more than a caretaker at an empty airport, whilst the rest of teh country is teetering on unemployment numbers of 26% of all workers, or 5 million plus jobseekers.
Oltra raised the complaint after the Regional Minister for Tourism, Lola Johnson, declined to comment on the possibility of outsourcing the management and operation of the facility.
Read further Castellon Airport news by clicking the link >> HERE <<.