Report highlights domestic violence by Expats in Spain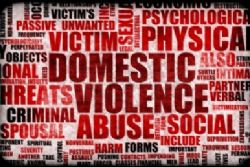 Today's online edition of the Express Newspaper is painting a bleak picture of many of the expat communities up and down the Spanish Costas.
In a damning report the newspaper claims that these area are rife with cases of domestic violence, with the British Consulate in Alicante revealing how one-third of all arrests of Brits were for such crimes.
Apparently a total of 30 British men are already either in prison or on remand on charges of domestic violence.
Furthermore, for the Regions of Murcia, Valencia and the Province of Albacete, 550 British men were arrested between April 2011 and March 2012.
Alberto Martinez, from the Spanish Interior Ministry, said 200 British women have suffered domestic violence by their husbands or live-in boyfriends so far this year. Of this number 90% had asked for and were given police protection.
Victims of Domestic Violence in Spain can read more on how to seek help by clicking the link >> HERE <<
The full report can be read by clicking the link >> HERE << .