Some satellite TV channels lost across Spain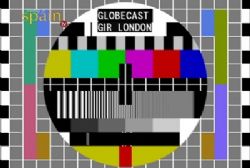 A number of UK television channels have been transferred to the new satellite at 28.2º east, Astra 2F, meaning that they have been lost to certain countries in mainline Europe.
Among these countries are Portugal and Spain, where expatriates are worrying about the inability to watch the programmes which they are used to.
Channel 5 is one of the channels which has vanished, but Astra has said that will depend on which spotbeam Sky decides to use, whether or not the missing channels will return.
Since there are a large number of expats and bars with legal Sky registrations it seems unlikely that the company would want to lose such custom.
Some people can receive the BBC, ITV, Channel 4 and Channel 5 on Astra 2D and Astra 1N and those receiving information from these satellites are unlikely to see their services change.
Madrid, Alicante and Murcia have all reported having better signal over the last year, however the same areas have been experiencing poor reception over the last few days.
It is understood that this is due to changeover of Satellites from the older Astra 1N satellite to the news Astra 2F - the newer one of which has a smaller footprint, leaving certain areas out of range.
How is the UK TV reception in your area ? Let us know your comments below....
Click here to read More News Stories by Expatriate Healthcare?