Spain property sales to foreigners on the up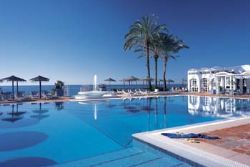 A total of 8,803 Spanish properties were purchased by non-Spaniards during Q3, representing an 18% increase on the same period of 2011.
The report, issued by Spain's Ministry of Development, went on on to show how Q3 of 2012 represented the 5th consecutive month of increasing numbers of property sales to foreigners.
Property prices now currently stand at an estimated 22% lower than the peak of the market in 2007.
The Mediterranean Coastal areas proved to the most popular, with the Province of Alicante seeing the most sales at 2,501; Málaga with 1,111; Barcelona at 692 and the Balearics with 605 propery sales to foreigners.
Property sales have been falling along with falling house prices over the last 5 years. Last month's news that temporary residency will automatically be awarded to any Non-EU citizen buying a property in Spain above €160'000 only demonstrates how the government are finally taking notice of the importance that foreigners represent to Spain's property market.