Spain & Italy Challenge to EU single patent blocked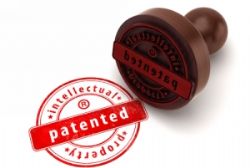 Spain and Italy's challenge to a common patent and a single court to defend property rights is unfounded, a top adviser to Europe's highest court said, taking the EU closer to cutting the cost of protecting inventions dramatically.
25 of the EU's 27 industry ministers agreed on Monday to allow inventors to register their idea with one EU agency, signing off on an idea first put forward in 1973 but which was delayed because of a series of disputes, including over where to put the new patent office.
At a time when competition in new inventions is increasing, not only from Silicon Valley but also from Asia, a single patent is seen as encouraging innovation.
The current system makes the process 18 times more expensive than in the USA and 60 times more than in China because patents have to be registered separately in individual EU countries - up to 27 times to cover the whole of the EU.
Spain and Italy have so far refused to back the deal because the new regime stipulates the official languages for patents as English, French and German, so it will apply to 25 rather than 27 EU states initially.
Yves Bot, an advocate general in the Luxembourg-based court, rejected their argument in a non-binding opinion on Tuesday, before the court's judges rule next year.
"The court should reject all the pleas put forward by Spain and Italy and, consequently, dismiss both actions," the court said in a statement.
While Bot's opinion does not tie the hands of the judges, they follow the recommendations of the advocate general in the majority of cases.
The European Parliament is expected to approve the patent system on Tuesday in Strasbourg. If the European Court of Justice (ECJ) judges reject Rome's and Madrid's case, the patent can come into force on Jan. 1, 2014.
An EU patent, which will still cost more than double the U.S. level at about €5,000 on average, will not revolutionise innovation in Europe overnight.
But the reform is good for business at a time when Americans obtained 4 times as many patents as Europeans did in 2011.
Patents, which grant the exclusive legal right to develop and exploit an idea for a limited period of time, are seen as central to encouraging innovation by ensuring that innovators can properly benefit from their efforts.