Spain property sales up 12.8 pct in October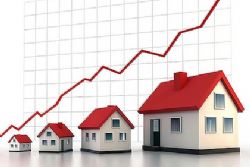 Spain's National Institute of Statistics (INE) today reported how the sale of residential properties in October increased by 12.8% on the same month in 2011.
The suggestion is that buyers are rushing to complete on properties before the tax break window closes at the end of 2012.
Resal property sales increased by 11.1% and teh sale of new properties by 14.7% compared to October 2011, representing the best month for year-on-year increases since January 2011.
The Minsitry of Public works estimates that Spain has around 700,000 unsold homes, however industry experts place the figure closer to 2 million when taking into account the number of unfinished properties held by developers and banks.
With a population of 48 Million, and with over 5 Million unemployed it seems likely that Spain is having to increasingly turn to overseas buyers to solve the property crisis.
To help encourage the market the government announced back in July that it will scrap a tax rebate and raise IVA on new home purchases from 4% to 10% from January 2013 to encourage buyers to take advantage of the tax breaks as soon as possible.