Finance minister considers making list of tax cheats public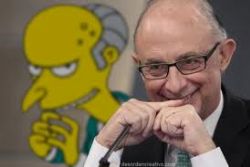 Finance Minister Cristóbal Montoro said Thursday that the government is considering making public a list of tax dodgers and people who are behind on their tax payments in line with the system that already exists in countries such as Britain and Ireland.
Speaking in the Senate, Montoro said that the fight against tax fraud to a large extent lies in pricking social consciousness to encourage voluntary payment. "It's a question of making people pay; it can't be stated any clearer."
He said the list would be comprehensive, including all of those with overdue debts owing to the tax office, regardless of their social status. "I can't understand all this secrecy and caution," he said.
A controversial amnesty for tax dodgers that ended last month brought in €1.2 billion, well below the €2.5 billion the government had expected. The scheme allowed those with undeclared assets to pay a set 10% tax on the value they declared.
Montoro on Wednesday took aim at what he called media outlets giving "ethical lessons" to the government on tax fraud when they themselves have "large debts" with the Inland Revenue. He did not specify which particular outlets he was referring to.