Passenger at Reus airport dies due to AENA staff cuts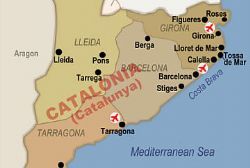 The CCOO workers Union has been quick to criticise AENA following the death of a passenger at Reus airport, Tarragona, earlier this week.
The Union claims that the passenger died unnecessarily as the direct result of the airport's only trained Nurse being dismissed due to cuts being being applied earlier on in the year.
The passenger was given first aid by baggage handling staff who had no medical knowledge, and who had not received training on how to correctly use the defilbrilator which could have saved his life.
Furthermore, the first ambulance arrived after 20 minutes - some 13 minutes longer than laid down in airport emergency protocols.
AENA have rejected the Union's claims, stating how they comply with the regulations laid down by the International Civil Aviation Organization, which states that airports with less than 5 Million passengers per year - as with Reus - do not need to provide a dedicated emergency healthcare team, and can instead use local resources.
"This legislation does not require us to have an ambulance service and permanent doctors on site, just to advise them of any incident and to contact the nearest hospital to follow an agreed protocol. It also requires a number of staff to have minimal training on how to use a defibrilator" a statement by AENA read.