Different method for British expats to get passports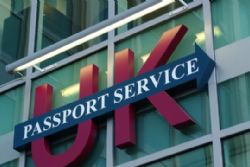 A new method of applying for a British passport when living abroad has been introduced by the British government.
As of December 3rd those expatriates looking to renew their passport now need to submit their applications to Identity and Passport Service in the UK as a new centralised system has been introduced.
The decision was made to review the previous process in a bid to improve a number of factors, including achieving economies of scale, better security and a higher level of consistency across decision making.
All British passports are now issued with sophisticated security features incorporated into them as a way to cut down on theft and passport fraud.
More on applying for a UK Passport in Spain by clicking the link >> HERE <<.
This is because people can use passports to steal people's identities or gain access to a country under a false name by altering the document.
Applications will now all pass through the Passport Customer Service Centre in Liverpool, although processing times will remain the same as they were previously.
Click here to read More News Stories by Expatriate Healthcare?