Orange Spain acquires new network operator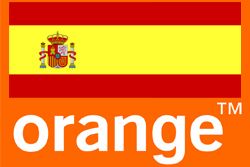 Telecomms giant Orange, is seeking to build on their already expanding market share in Spain after acquiring Simyo, a mobile virtual network operator (MVNO) which runs on Orange Spain's network. The financial terms of this deal have not been revealled.
With this takeover, France TÚlÚcom, Orange's parent company, reports that Simyo "will continue to operate as an MVNO under its own brand and will remain hosted on Orange Spain's network." France TÚlÚcom believes that this acquisition "reinforces Orange's commitment in Spain and strengthens its position in the Spanish mobile market."
France TÚlÚcom was careful to note that this change will not impact Simyo customers, and they will be able to "keep their current tariffs and service conditions."
As of September 2012, Orange's total mobile customer base in Spain has grown beyond 12 million clients. Previously Orange Spain was known as Amena, before it was purchased in 2005.
In the second quarter of 2012 alone Ornage took over 800'000 clients from rivals Movistar and Vodafone.