Population of Spain up 14.6pct in 10 years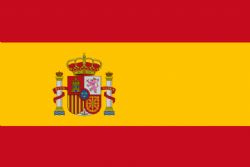 The population of Spain has increased by 14.6% - totalling 6 million people - from 40.8 million at the end of 2001 to 46.8 million by the end of 2011.
A report published by the National Institute of Statistics (INE) on Friday revealled how the number of foreigners living in Spain had increased by 234% over the decade to around 5.2 million. The largest groups of immigrants are an estimated 800,000 Romanians and 770,000 Moroccans.
The immigrant population also helped helped lower the average age of the Spanish population.
However, in light of the country's current economic crisis, many immigrants are returning home or moving to other countries.
According to figures published by INE in July, the first half of 2012 saw around 230,000 foreigners who had been previously been living in Spain leave the country along with over 40,000 Spaniards.