Andalucia Earthquakes Continue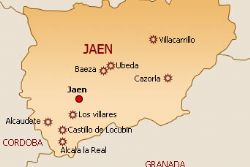 The total number of Earthquakes, tremors and seismic activities recorded in and around the town of Ubeda, Jaen, now stands at 40.
Following on from yesterday's news report, the richter scale measurements have increased in intensity, as has the frequency between events.
Although not technically an 'Earthquake swarm', the first activity in the area was recorded on the 7th of December, increasing steadily to peak over the last 24 Hours.
Since Midnight on Saturday the National Geological Institute (IGN) has recorded a total of 18 activities - with epicenters mainly to the north and west of the town of Ubeda. The magnitudes ranged from from 1.1 to 3.3 on the Richter scales, with depths ranging from 1 to 5km. Three of these earthquakes were felt by local residents on the surface.
A number of the events over the last few days have reached as high as 5 on the Moment Magnitude Scale.
The MMS method of analysing eathquakes was introduced in 1979 by scientists who found that the Richter scale only measured the strength of an earthquake's shockwaves and not the impact that it had on the surface. So whilst the Richter scale measures seismic waves, or vibration, the MMS measures energy, or the distance of 'slip' between the fault, and the part of the surface unaffected by the quake. MMS is generally only used as a measurement of earthquakes that are over 3.0 on the richter scale, any less and the effects on the surface would be too low to measure.