Spain's oldest nuclear plant shuts down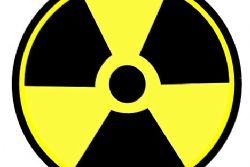 Spain's oldest nuclear plant Garona is shutting down on Sunday ahead of new taxes included in a government energy reform that would render the plant unviable.
Spain is introducing higher taxes on electricity generation as a measure to address an over €24 billion energy tariff deficit after years of selling power below costs.
The energy reform would add €153 million of taxes on Garona in 2013, its operator Nuclenor said in a statement, adding this would "increase current economic losses to the point of sending Nuclenor into bankruptcy."
The nuclear matter at Garona - which opened in 1970 and produced about 1.4% of annual Spanish electricity output - will be transferred to a storage pool at the plant on Sunday night.
Spain's industry ministry had wanted to keep Garona open to assure a mix of energy options for the country, but Nuclenor said it would need to invest around €120 million in order to keep the plant running, while also facing higher taxes.
Spain relies on imports to cover its energy needs, with nuclear energy providing 20% of domestic electric demand in 2011.
This coincides with news earlier this week that the central government has cut incentives for wind energy production .