KPN Spain sells to Orange Telecoms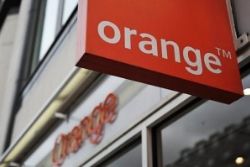 Dutch telecoms group KPN said on Monday it has sold its Spanish operations to France Telecom - the parent company of Telecoms giant Oranage - as it seeks to sell off non-core assets and keep its debt under control.
It did not disclose the financial terms of the sale.
On Saturday Orange also announced the takeover of virtual network operator (MVNO), SIMYO, which already runs on Orange Spain's network.
Since the start of the economic crisis in 2008 Spain's Movistar and Vodafone mobile telecoms operators have seen their market share eroded at the expense of Yoigo and Orange.
This weekend's news is likely to prompt some kind of remedial action by the competition, further escalating the so-called "mobile phone war" which is currently seeing a number of providers fight to hold onto - or increase - their market share.