Spain's clothing expenditure down 22pct on 2007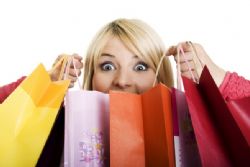 The average Spaniard is now spending 22% less on clothes since the start of the economic crisis in 2007, according to a report published today by the Strategic Research Centre of the EAE Business School.
The study goes on to explain how residents of Pais Vasco, Navarra and Cantabria spend more on clothing per person compared to other region of Spain.
The Spanish spend Ä 9.531 million each year on women's clothing, compared to Ä 7.124 million spent on men's clothing, according to the report.
The study also reveals how 7,000 Spanish clothing and textile companies have closed since 2002, the year in which they registered their peak business, due largely to cheaper imports coming into the country from the Far East.
Expenditure on clothing in Spain between 2007 and 2011 fell by 19.4% overall - with men's clothing falling most at 22%, with Women's and Children's decreasing by 18.4% and 16.6% respectively.