Spain banks bad loans hit new high in October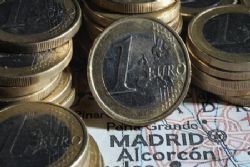 Spanish banks' bad loans rose to 11.2% of their outstanding portfolios in October, reaching a fresh record high, Bank of Spain data showed on Tuesday.
Loans that fell into arrears increased by €7.4 billion from September, reaching €189.6 billion in October.
The rate was up from 10.7% in September.
Non-performing loans on the books of the country's crippled banks have risen steadily since a decade-long property boom ended four years ago, with the country now in its 2nd recession since 2009 and over 25% of Spaniards out of work.