Alleged HSBC data thief released from jail in Spain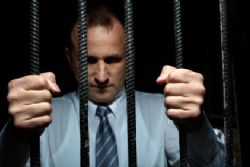 A former HSBC employee wanted in Switzerland on allegations of leaking data on thousands of Swiss accounts to French tax authorities was released from jail pending extradition proceedings, Spain's high court ruled today.
The court said Herve Falciani, who has been in custody in Spain since July 1, can remain in liberty while courts continue to review Switzerland's request that he be extradited to face charges there.
Falciani - who has dual Italian and French nationality - must remain in Spain and check in twice a week with judicial authorities. The Spanish court said that the extradition proceedings were taking a long time and that Falciani was cooperating with European financial and tax authorities.
Swiss authorities allege Falciani passed confidential data he took from up to 24,000 bank accounts of British lender HSBC in Geneva to French tax authorities, breaching Swiss banking secrecy laws.
In 2009, Falciani admitted leaking the data, telling France 2 television the action was his civic duty. Falciani was arrested in Barcelona after entering Spain in late July this year.
Members of Spain's protest movement Los Indignados have called for Falciani's release, seeing him as a hero in the fight against tax evasion.
Switzerland's $2 trillion offshore banking sector, built on strict secrecy laws, has come under pressure as governments around the world try to clamp down on tax avoidance in the aftermath of the 2008 financial crisis.