Paramount Murcia : It's oh so quiet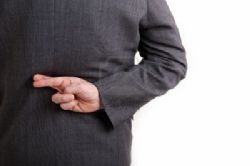 Things seem to have gone very quiet lately with regards to any positive official statement being made from any Minister from the Regional Parliament of Murcia with concerning the Paramount pictures theme park.
Furthermore, Proyectos Emblemáticos Murcianos SA (Premursa) - the promoter, developer and licence holder of the park - have remained tight-lipped.
What's more, the "Press Releases" and "News" section of their website has not been updated for 6 months.
The last positive news was issued by the Minister of Culture and Tourism for the region of Murcia, Pedro Alberto Cruz, on the 12th of November when he told Europa Press that "Work on the Paramount Theme Park will commence on the 15th of January, 2013" .
So in the absence of any official statement to contradict this, we can all be assured that things are on schedule and going as planned for Jan 15th.
Can't we ?