Telefonica beats forecast for bundled package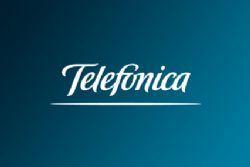 Telefonica has beaten its forecast for uptake of a bundled package launched in October to retain market share, signing up one million customers.
The former monopoly announced on Wednesday that it had lowered prices for its pay-TV services and included them in its Fusion package, which includes mobile, fixed line, television and internet services.
Macroeconomic pressure in Spain, where the unemployment rate stands at more than 25%, has encouraged consumers to shop around for the best deals.
Telefonica's revenue in its increasingly competitive home market fell 13% year on year in September and Latin America now accounts for more of its revenue than recession-hit Europe.
Customers had been leaving the company's Movistar mobile business in droves, giving up almost 2 million phone lines between March and October. The exodus has shrunk Telefonica's share of the mobile market to 37% from 40% in a year, according to data from Spain's telecoms regulator.
At the end of September, Telefonica had 760,000 pay-TV customers in Spain - a fall of 6% year on year. It said the business had been hit by the government's decision to increase value-added tax to 21% from 8% on September 1.
CUSTOMER SAVINGS
Monthly prices for Fusion start at £49.90 before tax for the 4 services.
Morgan Stanley analysts estimated that existing Telefonica clients with convergent offers would make a 23% saving by signing up for Fusion, which could dilute revenue in Spain by about 4%.
"We see the consumer as the big winner from quad-play in Spain," Bank of America Merrill Lynch analysts said in a research note.
A price war between mobile operators in Spain has heated up in recent months after the biggest players, Telefonica and Vodafone, lost customers to rivals after scrapping smartphone subsidies. Vodafone has now reinstated the subsidies.
France Telecom's Orange has fought back with a similar package, offering television, internet, fixed line and mobile, while smaller rival Jazztel provides bundled internet and television packages.
Telefonica, which hopes to reduce its debt to £50 billion by the end of 2012, from £56 billion at September 30, this month said that it is considering listing its Latin American businesses to raise cash.
The company transferred about half of the shares of its Peruvian unit to its Latin American holding company on Tuesday, moving a step closer to an initial public offering.