Lucky new year's eve grapes to be donated to the needy this Christmas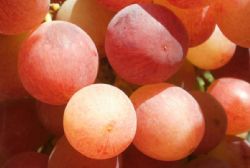 Spanish grape importer, exporter and retailer, Uvasdoce (Twelve Grapes), last week celebrated their 12th anniversary by making the announcement in Madrid's Puerta del Sol that they would donate 20'000 packets of grapes to the National Food Bank, in order that they could be distributed to families in need this Christmas.
Both the company name, and the packets of twelve induvidual grapes donated are significant because of the Spanish tradition of eating twelve grapes for each stroke of midnight that occurs on New Years Eve to bring them and their families luck for the coming new year.
The Alicante based supplier is also running it's own charity campaign, 'La Magia del Doce' (the magic of twelve), where they pledge to donate even more packets of lucky grapes to families in need for every magic Christmas wish that its tweeted to them over the course of the next few days at @uvasdoce.