Iberia cuts Latin America routes, Air Europa increases them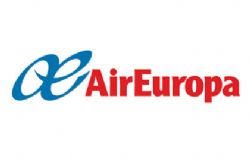 Air Europa yesterday announced it will add 3 flights per week between Madrid and Havana, as from April 1st next year.
This follows the news just 2 weeks ago that Iberia is to end its long-haul service to Santo Domingo and Havana from the same date, calling the route unprofitable.
Air Europa currently operates 1 flight per day between Madrid-Barajas and Havana's Jose Marti International Airport, which is to be extended by operating an additional retrun flight on Mondays, Wednesdays and Saturdays.
The service will use the Air Europa's Airbus 330-200 fleet, which provides seating for 299 passengers, 24 of them in business class.
The Airline also confirmed that it has reached an agreement with the Dominican government to double its connections to the country after April 1st, following Iberia's departure.
Flights to Santo Domingo's Las Americas International Airport will double to reach14 weekly flights, with flights to Punto Cana Airport increasing from 4 to 7 flights per week.