World Bank tribunal accepts Repsol complaint over YPF takeover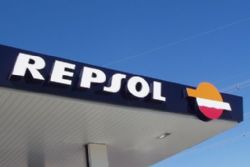 The World Bank's arbitration body started moving ahead this week on a complaint by Spanish oil major Repsol over Argentina's expropriation of its controlling stake in energy company YPF.
2 weeks after Repsol filed the complaint, the International Center for Settlement of Investment Disputes (ICSID) agreed to begin the arbitration process, according to the organization's web site.
The case could end up being the biggest one against Argentina, which racked up dozens of complaints at the ICSID after a currency devaluation affected private contracts during the country's economic crisis in 2001-02.
In the case of Repsol, Argentine President Cristina Fernandez nationalized YPF , the country's biggest energy company, in May, accusing Repsol of slack investment to boost output at a time of growing demand. Repsol, which has denied underinvesting in YPF, called the move unlawful, discriminatory and a violation of a bilateral investment treaty between Spain and Argentina.
Repsol says the 51% stake is worth $10 billion, but Argentine government officials have indicated they think it is worth significantly less. The Planning Ministry has formed a committee to determine the value for compensation purposes.
The ICSID told Repsol and the Argentine government that they had 30 days to name one arbitrator each to a 3-member panel that will oversee the case. The 3rd member of the panel must be agreed by both sides.
No one from the Argentine government was immediately available to comment on the ICSID's move.
Legal specialists have said it could take more than a year to complete the ICSID arbitration process, which deepens legal wrangling over the nationalization.
Repsol also sued Argentina in May through a U.S. court and has threatened legal action against companies that invest in YPF.
Earlier this month, Repsol filed a U.S. lawsuit to block Chevron Corp's plan to invest in a large shale deposit in Argentina with YPF.
In March, U.S. President Barack Obama said he would suspend trade benefits for Argentina because it had failed to pay more than $300 million in compensation awards in two disputes handled by ICSID.