Spain remains most searched for destination for overseas property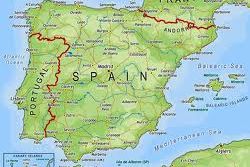 Top property portal RightMove Overseas have reported how Spain still tops the list of most searched for properties on their website.
The Website reported how the Regions of Valencia and Andalucia remained popular with potential buyers of properties as an increasing number were using the portal to search for a bargain.
Common opinion amongst many overseas buyers seems to be that in the coming year the Euro will reover some of the ground it lost on other currencies during 2011 and 2014, and that the number of available properties currently on the market in Spain represents a good opportunity to negotiate a bargain price for their dream home in Spain.