Spain "Forced to seek bailout early 2013" : Analyst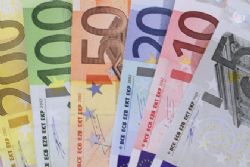 John Wraith, a fixed-income strategist at Bank of America Merrill Lynch, has been interviewed on Bloomberg TV, where he spoke of Spain's funding requirements for next year.
The Industry analyst spoke of how he expects that Spain will be forced into a position where they have to accept a financial bailout request early next year.
He also went on to say how he expects that 2013 will be a "long and tortuous year" for the Euro, but that Eurozone member states will work hard to remain together as a united entity.
Over the course of the weekend Spain's Prime Minister Mariano Rajoy told the press how he expects to see an improvement in the country's economy next year, before returning to growth in 2014.