Spain to charge 'Rescue Fees' to residents abroad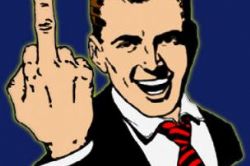 The Foreign Ministry is looking to introduce a law requiring Spaniards who are rescued or receive assistance abroad to reimburse the public funds spent on them if they had "voluntarily" put themselves in a situation of risk.
"When the government, in a consular emergency situation, decides to intervene in assistance or rescue operations abroad that entail payments to third parties with a charge to state budgetary resources, it will demand the reimbursement of the whole or part of the payments from those who have voluntarily exposed themselves to risks about which the Ministry of Foreign Affairs and Cooperation informs [...] or about which they would have had knowledge via any other medium," reads the draft bill of the Exterior Action Law.
Diplomatic sources said that the proposed rule should not be considered as applying to actual ransoms paid by the government, but rather expenses incurred by the state in repatriating citizens who found themselves in danger abroad. After the freeing last July of two Spanish aid workers who had been kidnapped from Sahrawi refugee camps in Algeria, the government repatriated other aid workers in the area following an alert from secret services. The only individual who decided to stay had to present a written document exempting the government from all responsibility.