Argentina complains about Spain Biodiesel cancellations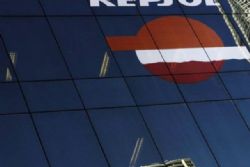 Spain has lifted the biodiesel imports restrictions against Argentina that had applied months ago after a bilateral dispute following Argentina's confiscation of all Repsol assets in the country.
Argentina's YPF - a subsidiary company of Repsol - was seized by the Government earlier this year, which prompted Spain to cancel orders for Biodeisel worth millions of Euros.
The fuel was either in storage ready to ship, on on route, when the order was cancelled, causing Argentina to raise a complaint before the World Trade Organization (WTO).
Argentina had also presented a separate complaint against the EU due to the restrictions applied, and renewed its claims this month.
In response to the last complaint Spain drafted a new Ministerial Order which removes the text stating the ban of non-EU countries' biodiesel in response to Argentina's request.
Argentina's Foreign Minister, Héctor Timerman, stated in a communiqué that "Argentina will control the application of Spain's new regulation in order to maintain the participation of the Argentine biodiesel in non-discriminatory conditions in the Spaniard market, as well as in the European market."
Last week the World Bank's Arbitration unit upheld Spain's complaint - and instructed Argentina to pay Repsol $10 Billion for the 51% stake they lost in YPF.
However, what further complicates the issue is that the USA's Chevron Oil Company remains a major investor in YPF and is likely to resist any such payment being forced.