Vodafone Spain pull the plug on mobile TV service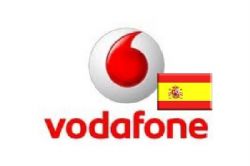 Vodafone España has taken the decision to stop transmitting television andadvertising services in a bid to avoid paying the the new taxation measures that the Spanish Government has imposed on RTVE.
Over the course of next year, Vodafone España will cease to offer Internet TV, Canal+, Vodafone TV, Canal+ Video and their 'Descargas de Liga' feature for clients of the telecomms giant who are fans of the Spanish football league.
Sources told Europa Press that the company has in excess of more than 100,000 mobile TV users. The same sources confirmed that ADSL clients will receive a free subscription for 6 months to the VOD service Waki TV, while mobile phone users won't have to pay anything for the month of December.
Last weeks Spain's National Competition Commission (CNC) ordered Vodafone España to pay €43.5 million for charging too much for their SMS Text messaging service. Vodafone, who have the 2nd highest market share in Spain behind Movistar, have said that they will appeal the ruling.
Both Vodafone and Spain's largest mobile phone provider - Telefonica - have seen a shrinking domestic market over recent months as the number of mobile phone users declines. By comparison, Yoigo and Orange have seen an increasing market share.