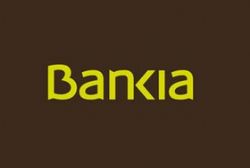 Shares in nationalised Spanish lender Bankia fell 12.5% at the opening of the stock market on Thursday after the bank rescue fund FROB disclosed on Wednesday the entity had a negative valuation of €4.2 billion.
The Spanish stock market regulator had initially classed the shares "under auction" - a procedure that kicks in when there is a particularly large order to buy or sell a stock and big mismatches between bids and offers.
Shareholders in the lender, who have already lost about 80% of their investment since the flotation of the bank in July 2011, face further heavy losses, a source close to the Bank of Spain said on condition of anonymity.