Spain expects poor January sales figures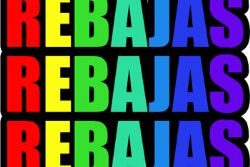 Spain's biggest and most famous department store, El Corte Ingles, has not officially started its winter sales, but is already offering discounts on selected items such as flat-screen televisions.
Most larger shops and department stores were expected to offer big reductions when clearance sales officially start next month in an attempt to generate some interest from customers after two straight years of falling retail sales.
"The Christmas campaign didn't take off the way it was expected to and we know sales are down compared to 2011 though we don't have the figures yet," said Ainhoa Garcia, spokeswoman for the Spanish Commerce Confederation.
The January sales in Spain (or 'Rebajas') officially get underway on January the 7th - or the first working day after the Fiesta of the Three Kings (Fiesta de los Tres Reyes) - and then run until the end of the month.