Foreign Investment returns to Spain for 2nd month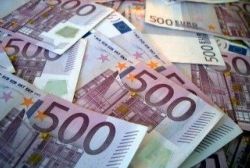 Foreign investors put more money into Spain in October than they took out, marking the 2nd month running the country has benefited from an influx of capital.
Spain registered capital inflow of €12.1 billion in October, the Bank of Spain said on Friday. The figure, which excludes central bank operations, was lower than the €31 billion of inflow in September.
The figures are more evidence of the success of ECB President Mario Draghi's bond-buying plan for struggling euro zone governments, announced in September, in alleviating investor concerns about Spain.
"It's a bit premature to cheer. This confirms that ever since Draghi said he would do whatever it takes to save the euro, the capital flight has stopped and partially reversed," said Martin van Vliet, senior economist at ING.
"It's a positive development...but Spain is not out of the woods yet and the situation can change overnight."
Before September's inflows, Spain had registered 14 consecutive months of outflows.
The Bank of Spain also said the country's current account registered a surplus of €0.9 billion in October, compared to a deficit of €0.3 billion in September.
The Bank partly attributed the surplus to the reduction of Spain's trade deficit. The deficit stood at €955 million in October, compared to €3 billion a year earlier as exports have increased and imports fallen in an economic crisis.
Spain is currently suffering its 2nd recession in 3 years. The government has implemented harsh austerity measures to trim the country's deficit and meet EU-agreed targets.
Data on Friday showed retail sales fell 7.8% year-on-year in November as cash-strapped consumers rein in spending in an uncertain environment where one in four of the workforce is jobless. Spain's economy is not expected to grow until 2014.