Watchdog scraps price control for Telefonica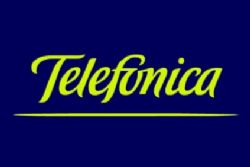 Spain's telecoms watchdog said it would scrap a fixed line rental price for former monopoly Telefonica's clients, freeing up the incumbent to make more revenue from its declining fixed line business.
The regulator said competition had increased in the Spanish market, in part due to the proliferation of bundled services, meaning the fixed monthly price of €13.97 set in 2008 was no longer necessary.
Before its privatisation in the 1990s, state-owned Telefonica was the only phone operator in Spain. The relaxation of price fixing is until 2016, the regulator said.
Rivals like France Telecom's Orange and Vodafone are concerned that Telefonica could use income from line rentals to lower prices for other services including broadband, according to watchdog Comision del Mercado de las Telecomunicaciones (CMT).
"This deregulation allows Telefonica to act with almost total freedom in the fixed line market, which it already had significant control in. There is no doubt this could negatively affect the already limited competition in the market," a spokesman for Vodafone said.
Other operators charge around €15 per month line rental but as part of packages that include broadband the overall price for consumers tends to be lower than Telefonica's, according to the CMT.
Telefonica had no comment on whether it would change prices. Orange and Jazztel did not have an immediate comment on the decision.
Telefonica's share of the fixed line residential market has fallen to 54% to 75% in 2007, while in broadband its market share stands at 43%, down from 49% in 2007.
Its total fixed line revenue in Spain fell 9.6% year-on-year to €7.2 billion in the first 9 months of 2012.
Telefonica's overall revenue dipped 13% year-on-year in the same period in Spain, where over 25% of the workforce is jobless. The company lost 284,000 mobile connections in October.
Telefonica must only raise the rental fee in line with inflation and inform the regulator of any new prices or promotions in advance, the CMT said. The regulator first proposed line rental flexibility for Telefonica in July.
The debt-laden group has taken a number of steps to fight back in an increasingly competitive environment, including the introduction of a new bundled mobile, fixed line, television and internet package. Telefonica said this month it had beaten estimates for uptake, with 1 million customers signed up for the new "Fusion" package.