Liverpool FC launch Spanish Twitter account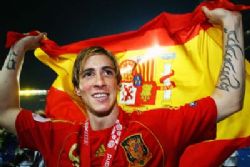 The official website for Liverpool Football Club has launched a Spanish language Twitter account to help them connect with more of their supporters.
@LFCEspanol, the new official Twitter account, will be managed between Spain, South America and Liverpool and tweets exclusively in Spanish.
In addition to tweeting club news and opinions in the Spanish language, the Twitter channel will also Tweet exclusive interviews with first-team players before each game, but will also inform fans details of the various locations (or TV Channels) where those overseas can watch the games.
The club already has Twitter channels in both the Thai and Chinese languages, and plans the launch of further foreign language Twitter accounts throughout the course of next year.