Economy of Spain dips further in Q4 2012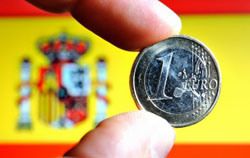 The Spanish Central Bank - Banco de Espana - reported yesterday that the slump in the economic activity in the country persisted in Q4 of 2012 due to the continued decline in demand and in consumer confidence.
The recently received data show that the industrial production and investment in construction remained on downward slant over the last 4 months, the Bank said.
The adverse economic impacts of the austerity measures, adopted by the government in the recent months with a view to curbing the budget deficit, surpressed the local demand.
The report cited the increase in the value added tax from 18% to 21% and the cancellation of pay increments to civil servants as reasons for the declining consumer confidence and sluggish economic activity.