Spain donates record amount of food to Charity this Christmas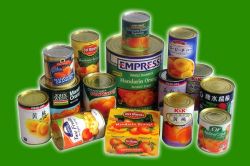 Residents of Catalonia have donated a record amount of items to a charity food bank during the Christmas season, with Volunteers at Bancs dels Aliments collecting over 2 million kilos of contributions.
One volunteer said the crisis hits close to home as most people know at least one person who is now unemployed.
The economy of Spain is still deep in recession, with unemployment now standing at almost 26% by the end of Q3, and with an estimated 20% of the population living beneath the poverty line.
The unemployed and those in poverty make up the majority of the 200'000 Catalans who will receive such handouts of non-perishable foodstuffs such as Oil, Rice, Pasta and tins of food this Christmas.
The country's economy has been in recession for a year now, the second since 2009, and is not expected to return to growth until the closing months of 2013 at the very earliest.