Spain cuts middle-distance Railway routes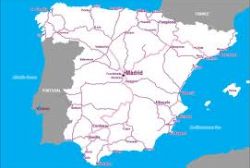 The Spanish Central Government has taken the decision to make a number of cuts to medium-distance train routes and replace them with buses in an attempt to making financial savings.
Medium-distance trains - those not more than 100km - account for around 52% of the Spanish railway network and scheuled journeys, but are used by less than 16% of the country's population.
The proposal is expected to save the country around €51 million, according to Government sources.
The Autonomous Communities can still take the decision to keep such routes and journeys open, however this must be at their own cost.
This news seemingly contradicts the announcement made by Minister for Development, Ana Pastor, that ticket prices for long-distance AVE train journeys would be cut by around 3% from the start of the new year.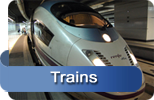 Tumbit Trains
Buying Train tickets for long-distance and trans european journeys in Spain can be a time consuming and confusing experience. Here at Tumbit we have partnered with Rail Europe, who guide you through the entire search and booking process online to ensure that you can plan your journey with peace of mind.